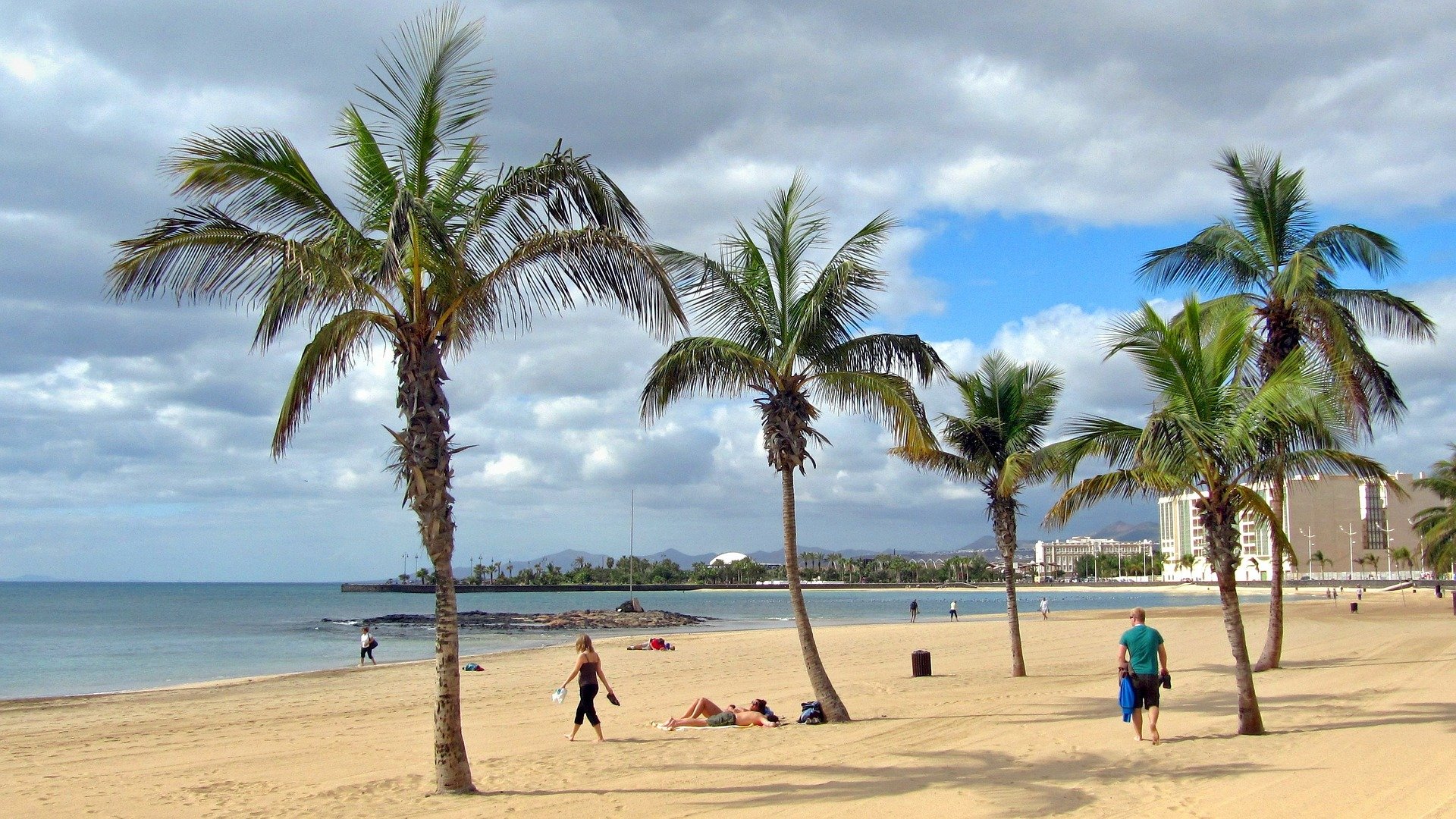 Arrecife, a place to live unforgettable experiences
If you are looking for the perfect place to have unforgettable experiences, Arrecife is your best option.
Arrecife is located on the east coast of Lanzarote in the Canary Islands. This small city is the island's capital and is settled around a natural bay, surrounded by small islands and reefs. With beautiful beaches, Arrecife offers an authentic experience and is much less "touristy" than other destinations on the island.
Lanzarote's capital is a pleasant little town on the south coast with a lovely Mediterranean-style promenade, an attractive sandy beach washed by the sparkling Atlantic, and a captivating mix of sun-drenched buildings, lively bars, lively shopping streets, and restaurants of all kinds.
Arrecife's sights are worth exploring, including a couple of castles, a pretty saltwater lagoon, a central art gallery, and several César Manrique creations; You will find the most historic charm in the narrow streets around the church and the lagoon.
Arrecife's most exceptional quality is that it is a hard-working city that makes a living from more than just tourism.
Why is Arrecife the best place to live unforgettable experiences?
Let's start for the most apparent reason, in Arrecife: you can enjoy a warm climate every month of the year. There is rarely extreme cold in the winter or very high temperatures in the summer to not enjoy outdoor activities when you want.
Arrecife is ideal for some sports activities. The constant breeze is a massive advantage for windsurfers and kitesurfers who come every year to surf the waves.
If you practice these sports, the summer months are better since the winds are stronger, but the giant waves are during the winter, so it is an excellent option all year round for surfers.
But if you prefer to run or ride a bike, the refreshing breeze is terrific; it is not by chance that these two activities have become enormously popular in Arrecife.
Lanzarote offers a network of challenging, flat dirt trails and rugged off-road trails. A few years ago, the island's government created a system of more than 200 kilometers of bike routes, ranging from gentle courses for beginners to more challenging routes aimed at veterans.
There is no end to having hundreds of kilometers of cycle routes if the surroundings are not inspiring. You could say that the arid and strangely beautiful lunar terrain of Lanzarote and Arrecife with their army of reddish and slightly menacing volcanic cones and unique vineyards are an 'out of this world' backdrop for any activity.
The sea around Lanzarote and Arrecife is a colossal water adventure park. Not only does it offer the best conditions in Europe for surfing, but you can also stand up paddle, and live this experience in the calm turquoise waters between Costa Teguise and Arrecife.
Then there is what happens underneath that attractive blue surface. What do you get if you add volcanic rock formation, warm water all year round, high definition visibility, shipwrecks, and more than 500 species of fish? Excellent diving!
In addition to sports and maritime activities, Arrecife has museums dedicated to various topics, including archeology, science, art, and crafts.
Arrecife vacation packages should include visiting the old town, where there are historic churches and beautiful traditional stone houses that have remained unchanged for generations.
Finally, across the island, you see the influence of César Manrique, the visionary artist, architect, and environmentalist, who saved Lanzarote from the ravages of rampant development and turned the volcanic terrain into a series of tourist attractions that are works of art.
His remarkable designs focus the attention on the distinctive geology of the island and are now its primary sightseer interests. You could spend a week visiting the places he designed, especially as some of them are also fancy bars and restaurants.
Do you want to enjoy Lanzarote and Arrecife? We recommend Hotel Lancelot Playa, a perfect place to create unforgettable experiences.