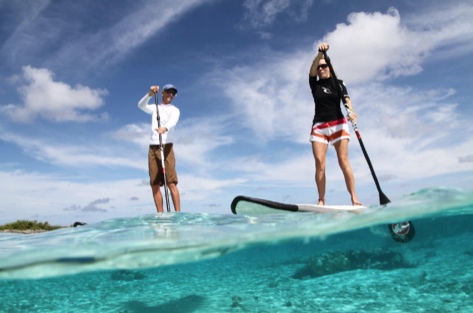 If you're thinking of going on holiday… why not try Arrecife?

When people start to plan their holidays they immediately think of wonderful sunny destinations with a beach such as the Canary Islands, the quintessential tourist destination which, thanks to the wide range of leisure and cultural options it offers, as well as its pleasant climate most of the year round, is all the more appealing.
These tropical islands are located approximately 60 miles from the African coast in a number of different settings, each with its own individual attractions and, among which, you will surely find what you are looking for in order to enjoy a superb holiday, whether as a family, a couple or with a group of friends.
Arrecife, Lanzarote
Today we will dedicate this post to one of these, Lanzarote, more specifically its capital, Arrecife, a cosmopolitan city with a deep-rooted seafaring tradition and commercial centre of the island, where magnificent accommodation such as the Lancelot Hotel awaits you.
In fact, there is nothing better than taking a stroll through its cobblestone streets and its old city, with white and blue houses that live in perfect harmony with shops, bazaars and various businesses.
Arrecife smells like the sea, which is why it was named after the volcanic rock of its coastline. The Playa del Reducto beach or the Charco de San Ginés lagoon are faithful witnesses to the immense beauty of the sea and a privileged nook where you can lose yourself on long walks.
One cannot go to this warm and welcoming city without visiting places such as the castles of San Gabriel and San José, the church of San Ginés or the 'El Almacén' Centre where the creativity and ultimate artistic expression of the island thrives.
Once the sun goes down, Arrecife surprises its visitors not only with a beautiful night-time view where the lights of the bars and pubs blend in with the sea as a backdrop.
Arrecife, leisure destination
At Arrecife every night is a party, as the different kinds of music and diverse age groups found among the night-life of this corner of the island are the perfect excuse for letting go of stress and losing yourself in relaxed chats and festive atmospheres.
The Reducto turns from being a beach into a meeting point for tourists and Lanzarote inhabitants, who find a spot to share smiles and good times at their terraces and bars with sea views.
Likewise, if one is passing through this beautiful island they cannot miss the opportunity to participate in two of its main leisurely activities, which are snorkeling and surfing / paddle surfing.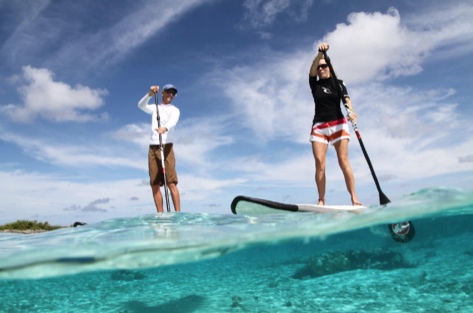 With a diverse sea and plant life, the sea beds of the Arrecife environment make an impact on everyone who sees them, with a unique colouring that looks like it's been taken from an animated film and that will be forever etched into the mind of those brave enough to have taken part in snorkeling, one of the island's most popular activities.
Being the most eastern of the Canary Islands, in Lanzarote there are waves throughout the whole year, making it one of the top destinations for surf lovers.
If you are also somebody who appreciates good wine and delicious cuisine, the island of Lanzarote offers you both of those things. Its wine stands out for its richness of nutrients which is down to the particularity of being produced from grapes grown on volcanic soil surrounded by stone.
Don't wait any longer to go and enjoy Arrecife, a corner of the world with a unique charm that will stay forever etched in your mind due to its landscape, culture and good food, and not to mention the friendliness of its people.